In the last few years, many service providers have adopted the Open Service Broker, building hundreds of publicly available service brokers for many cloud-native platforms. However, it has been hard to truly show the vibrancy of this ever-growing ecosystem as developers have had to scour the web to find the brokered service offerings that meet their use case.
To help these developers moving forward, we're excited to launch the community-driven catalog showing some of the publicly available service brokers today!
You can now search through the list of service offerings that have been built using the Open Service Broker API standard, find out more information about each offering, and easily submit your own product for developers to find.
If you're a developer, we really hope that this makes it easier to find the services you need for your workloads. If you're a service vendor, then make sure you submit your offerings today for the world to find.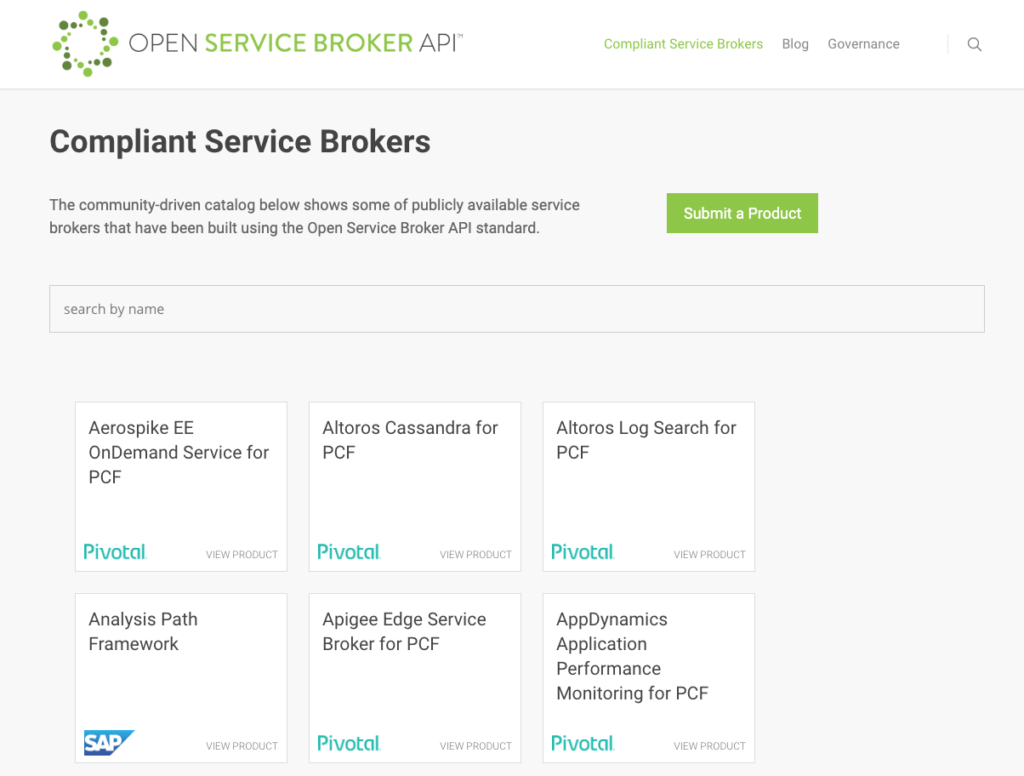 Thanks to Brie and the rest of the Cloud Foundry Foundation team for all of their hard work building this! If you have any questions or feature requests, please get in touch with us on Slack.